Stinnett Stop
Four time NHRA S/C World Champ Gary Sinnett and #1 Stop Products have collaborated on a new Black Anodized Billet Aluminum Throttle Stop. Features include ball bearings on UltaOx® hardened shafts for improved wear and corrosion resistance. A Stinnett 4 hole to Open Transition Spacer is built in for a 2.75 total height. Standard throttle bores are 2.25 dia. with optional bores available. For more information on this world champion winning design, contact Stinnett Automotive at 620-343-1713 or #1 Stop Products at 319-277-5290 or email
number1stop@number1stop.com
Features Include:
Black anodized aluminum body for good looks and easy clean-up
Ball bearings for a long life and smooth operation
UltraOx® hardened throttle shifts for improved wear and corrosion resistance
A Stinnett 4 hole to open transition spacer is built into the base
Standard throttle bore is 2.25
Optional throttle bore sizes available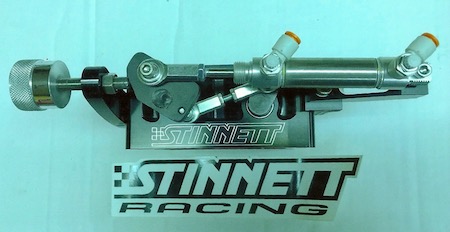 SDA-6PK Air Or Electric $795.00
3 Stage + 2 FC-C's Add $200
Machined options from 2.75 high to your spec. (min height 1.875) $50.00
Mounted TPS Switch $150.00
Larger Throttle Bores + 2.25 up to 2.500 $100.00
Stinnett Stop with spacer cut off and TPS Switch
For S/G & S/ST Cars, Stops can be made as short as 1 7⁄8 tall with a partial spacer left in the middle. Call for more info.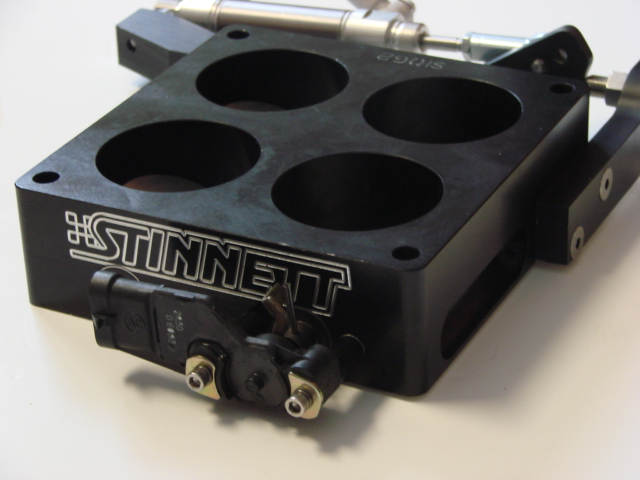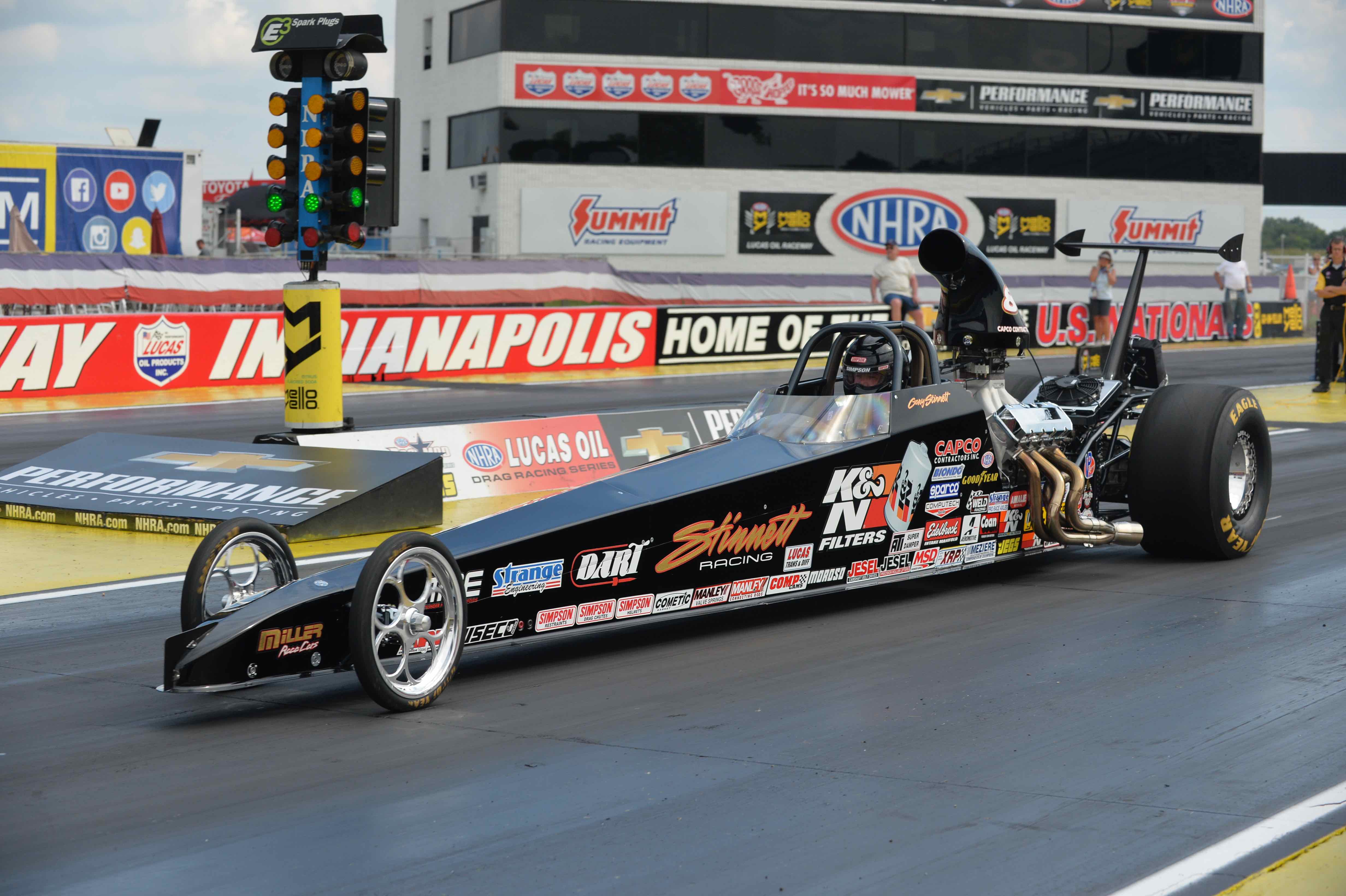 Gary Stinnett
2016 US National S/C Winner
4 Time NHRA S/C World Champ
NHRA National Event Winners in 2016-2017
Gary Stinnett
Ray Miller Jr.
Ray Miller III
Mike Miller
Steve Williams
Aaron Kinard