Stinnett Stops
Stinnett Stop
Four time NHRA S/C World Champ Gary Stinnett and #1 Stop Products have collaborated on a new Black Anodized Billet Aluminum Throttle Stop. Features include ball bearings on UltaOx® hardened shafts for improved wear and corrosion resistance. A Stinnett 4 hole to Open Transition Spacer is built in for a 2.75 total height. Standard throttle bores are 2.25 dia. with optional bores available. For more information on this world champion winning design, contact Stinnett Automotive at 620-343-1713 or #1 Stop Products at 319-277-5290 or email
number1stop@number1stop.com
Features Include:
Black anodized aluminum body for good looks and easy clean-up
Ball bearings for a long life and smooth operation
UltraOx® hardened throttle shafts for improved wear and corrosion resistance
A Stinnett 4 hole to open transition spacer is built into the base
Extra machining to get rid of weight
Standard throttle bore is 2.25
Optional throttle bore sizes available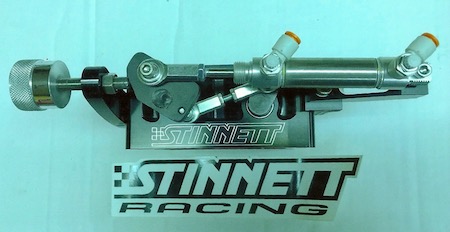 SDA-6PK Air Or Electric $875.00
3 Stage + 2 FC-C's Add $200
Machined options from 2.75 high to your spec. (min height 1.875) $50.00
Mounted TPS Switch $150.00
Larger Throttle Bores + 2.25 up to 2.500 $100.00
Stinnett Stop with spacer cut off and TPS Switch for S/G models with min height
For S/G & S/ST Cars, Stops can be made as short as 1 7⁄8" tall with a partial spacer left in the middle. We normally stock 2" tall models with partial spacer built in. Call for more info.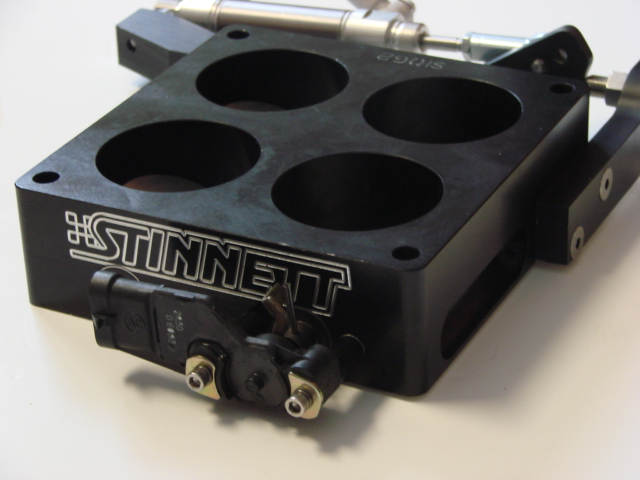 Early model Stinnett Stop shown with TPS kit installed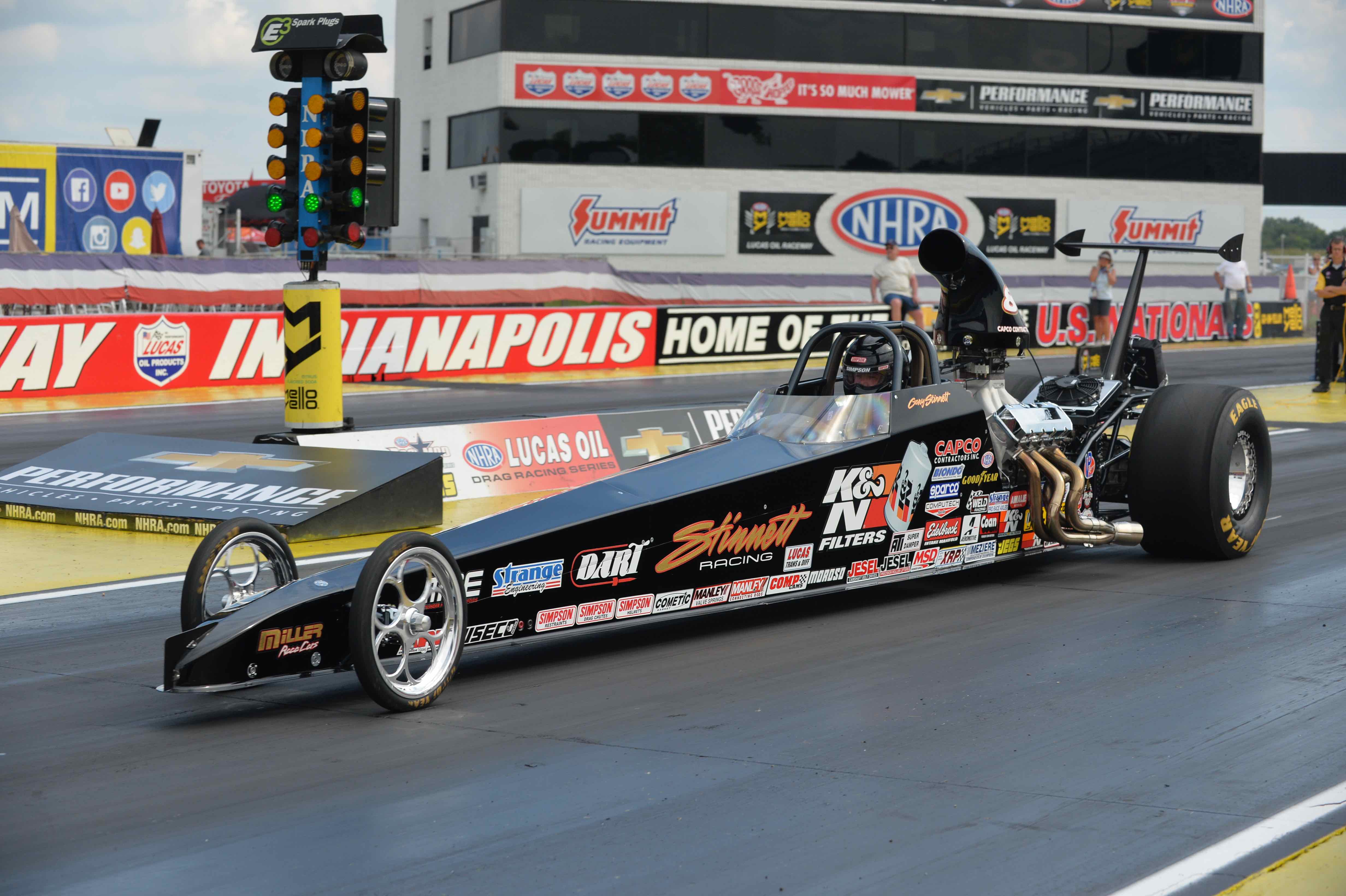 Gary Stinnett
2016 US National S/C Winner
4 Time NHRA S/C World Champ
2017 #3 In World in S/C
Ray Miller Jr.